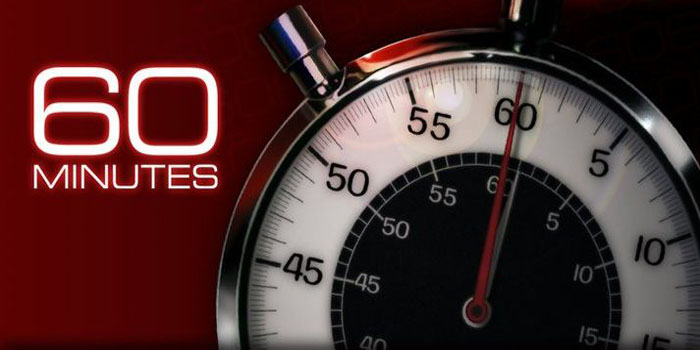 Welcome to another edition of sixty minutes with your host PiPE Kroft. This weeks investigative report is possibly our most controversial to date. It required months of hard work and a "all hands on deck" style chaos here at the studio.
Our brave investigative journalists went undercover inside each of the top ranking guilds on bravo, and one managed to uncover some very disturbing details about a known teens guild.
The guild is known as [COLT] - outlaws. Initially we phoned many members of this self proclaimed internet "cult" simply to find out exactly what a colt outlaw was or meant. Our calls not only went answered, but were also never returned.
This tickled our journalistic fancy, so we sent our investigator in to try and crack the code.
While on the "inside", the story became far more interesting than we wouldve ever imagined.
Our story begins here....but first we would like to thank our sponsor Hawaiian Tropic Cheek Oil for bringing you this program commercial free.
Dont be left buttsore, when sunbathing try our cheek oil with new car scent to leave your cheeks baby smooth.
To begin we wanted to answer the question that initially caught our curiousity...what IS a colt outlaw.
Since we couldnt get a reply from any of their leaders or members, we asked our top contributor Google.
Afetr many searches, we realized that there was no real answer to that question. We concluded that the guild creators were just mindless sheep and typed the first 2 words that came to their mind while drinking a 40 of colt 45 and watching outlaw on NBC.
Thats not the story here though. We were intrigued by so many faceless members of Colt leadership, so we began background checks to figure out who these ppl really are. Our private investigator was able to befriend those in higher power within the guild and that is when things got interesting.
Lets begin with the internet persona that of "Bill."
Who is Bill? Bill is actually a number of different players. In fact, so is the rest of Colt leadership.
Our investigator was a little excited when he first discovered l33t was a member there in the cult as they went to high school together and fought in many past server wars side by side.
When our investigator approached l33t to say hi etc, he was quickly dumbfounded...why? Was l33t another person undergoing a "transition", was l33t looking old for his age, or was it something in his teeth that our mole couldnt recognize...Unfortunately, it was none of the above. l33t simply wasnt l33t. This is what started the real inquiry.
If bill wasnt a real actual person, and l33t wasnt really l33t, what else was "off" in this cult? Is it possible that players like cybertropics isnt really war beaver, as with other imposters? Is it possible that all these players are played by 1-3 real ppl in order to keep alive a dying guild?
While we were intrigued to figure that all out, our investigation was interrupted by an invasion to B19. First we were like, *beep*, but then it began to unravel more disturbing insights to this colt cult.
This is where this thread gets real...
100mills of DREAM fleet accompanied by a couple of active ( unnamed to avoid prosecution ) allied fleets invaded B19 in hopes to derb a ~60mills Fra blob. DREAM players were concerned if they would be able to recycle the derbs before Colt ran up the cluster to try and push them off pile and catch their fleets. That was not the case at all.
No one wouldve expected the great GM named bill to issue an order to the teens coalition to ABANDON THE ENTIRE CLUSTER. This put into motion a sequence of tragic events for their own members and allies in B19.
Any sensible leader at that point wouldve moved Fra back to B18 as Colt fleets met them to stage an offensive attack on the invaders. Instead, they ran away and left Fra and Colt bases to be burned to the ground for over 24hrs.
Which ever player logged into bill and issued that order obviously has no balls nor brains. Just as they have no care for their allies which are their lifeline as a cluster. If i were a colt member, i would be disgusted at my leadership. If i were a Fra member, i would be appalled that my ally ABANDONED us at our time of need. When has colt really had your backs anyway?
Our journalist couldnt uncover a single answer to that question.
This opens a lot of questions i would like to be answered by any of the teens coalition here tonight. If you belong to this cluster and would like to respond, please call 1800-WE-B-FARM and we will put you live on the air.
- Why on earth would anyone fight for a guild that runs from a small percentage of the clusters total fleet?
- Why would anyone still be a willing member of Colt? Fra seems like a better option at this point.
- Why would Fra leadership not be concerned that their ally ditched them with tail between their legs?
- Why would the 20s want to remain pacted to a teens cluster who will run away at the drop of a hat when they could eat them and fill their players queues, thus finally making the alliance useful?
- How does bill and the other "fake" players get regularly logged into without being ban hammered?
- Why do the players known as "Bill" think their account is more important than the rest of the guilds accounts which was proven to be the case as Bill owns every kick derb that has ever occurred in the teens?
There are many more questions, but we think that would be a good conversation starter.
In conclusion of this segment, we ask every member of the 10/20s coalition to take a long hard look at who they cuddle up to at night. Can you trust ones who dont know how to make a guild thrive as a whole versus hogging KD's so they can fap to rank page? Can you trust ones who abandon their own cluster when a dozen players invade a single galaxy? What do you think they will do when the 20s get invaded? Certainly they wont be as fast issuing the order to get to the 20s as they were issued on friday.
[COLT] Bill Reply - Copy Savebox - Block Player - Report Aug 8 2015, 08:32:57
I really don't care what my players think. That's why i'm the boss and if anyone wants to question that they can join the credits in my queues.
Same goes for the 20's.
We managed to get a well-known player from DREAM on record with an interesting propsal for the legit players of the teens and the 20s cluster alliance.
Everyone who knows me, knows i have led and played in top guilds basically my entire AE career. I havent seen such incompetent decision making and cowardly acts of leadership since OCD kappa. In OCD's defense, they werent cowards, just stupid. I actually feel sorry for anyone under that kind of leadership, as i do for anyone allied to it, so i will reach my hand across the aisle so to speak in 2 ways to try and provide some relief for those affected.
In my own experience, no guild in which the top players have been shared accounts survives for long. Do yourselves a favor and get out while you have an escape plan.

Proposition #1) Any Colt/Fra players who wish to defect from cheaters who cant even manage a guild effectively let alone a cluster may join Goon and will be welcomed into the arms of competency by an alliance based off pride and honor. After overthrowing the current dictatorship in the teens we would also allow time for the cluster to form a new guild

Proposition #2) If the united 20s wishes to rid themselves of the dead weight, we would entertain talks of a cease fire type of agreement and possible military supplement to assist you in derbing the weak link.
That's all the time we have for this evening, but this will be an ongoing report over the next few weeks. These are the same investigators who are bringing you the undercover planned butcherhood tapes, so be sure to join us next week as more shocking details are exposed.
This has been, 60 minutes. For all us here in the studio, have a great week.