Honestly, how can you guys be this garbage? It's absolutely hilarious.
So basically what has happened is that when we were getting zerged by ROME, Merc, and ROP we had a DNH with SYN. However after Merc/ROME recalled from their botched launch attempt, SYN elected to recruit ROP, the people who tried to backdoor us in 17. This obviously soured our relations. Earlier this week SYN moved their blob to 15, a less populated galaxy for them than their main Galaxy 14. So strategically the only reason that they moved to 15 is that the distance is shorter to 16 than it is from 14 I guess. But since their gate is not that great it's kind of a really retarded move.
They then launch from 15 to 16, their launch is really bad and they end up recalling, so what we do is we send a ninja squad to 14, you know, their crown galaxy that they moved away from. So after ninjaing to 14 and forcing them to recall in the same day, 3 days later we plan a real launch to 14. We smash the sync and SYN can't react in time. What they then elect to do is to launch to 16. And their sync was...
interesting
to say the least.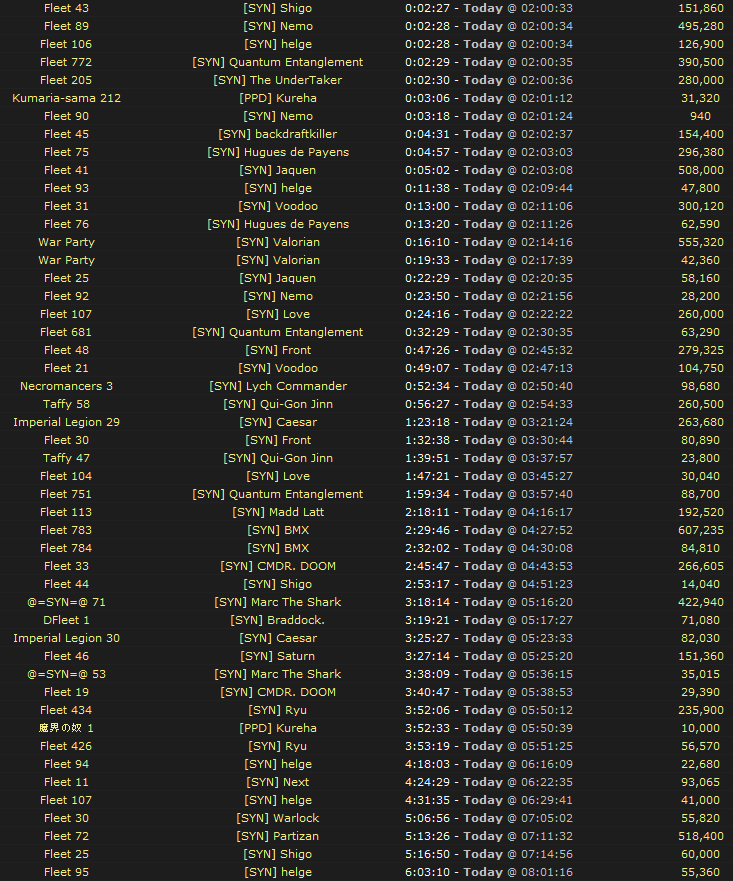 You see that first fleet that lands one second before their other fleets? Yeah that's their Dread stack. They literally have their dreads in the first wave.
Here's the pre crash numbers:

Here are the current derbs after they've decided to recall after several fleets getting smashed: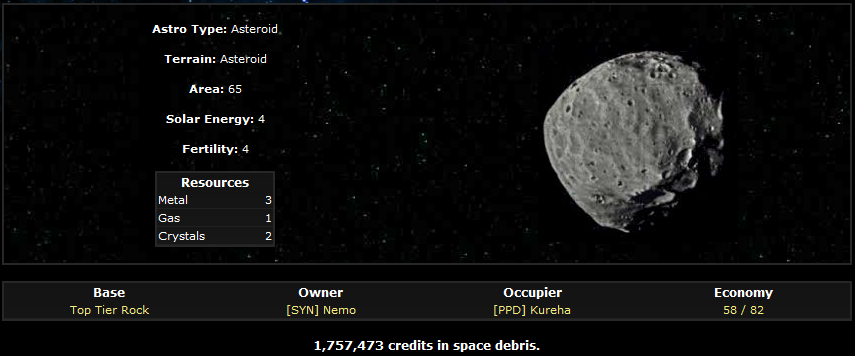 And here are the current incoming fleet.

Now i'm not ENTIRELY onboard with the massive meme that is recalling after about 2 million fleet landing and getting absolute molested. But maybe Valorian knows something that I simply don't.
Bases Pillage +252,495
Plunder Trade Routes +23,335
Debris Collect +21,271
TY based SYN
TL;DR
SYN Fail launched and got ninjad 4 days ago.
We launched on them in 14 and are currently farming them.
They launched to 16 and lost a bunch of fleet before issuing recall orders and are losing several inactives right now.