But I bet Melek is going to give it a good go anyways.
After attempting several diplomatic moves to get STARK, TEST, and BM to kill eachother, he turned to just trying to brute force it and landed in 26. In the brief blobstare tons of DMTNT fleets decided to hit bases in 26 because when you have longer supply lines than the enemy it's KEY to use your fleet on base hits instead of crashing the blob. He then asks his guild members to stay on the blob. I also have to give him a bad review on his naming sense for operations really.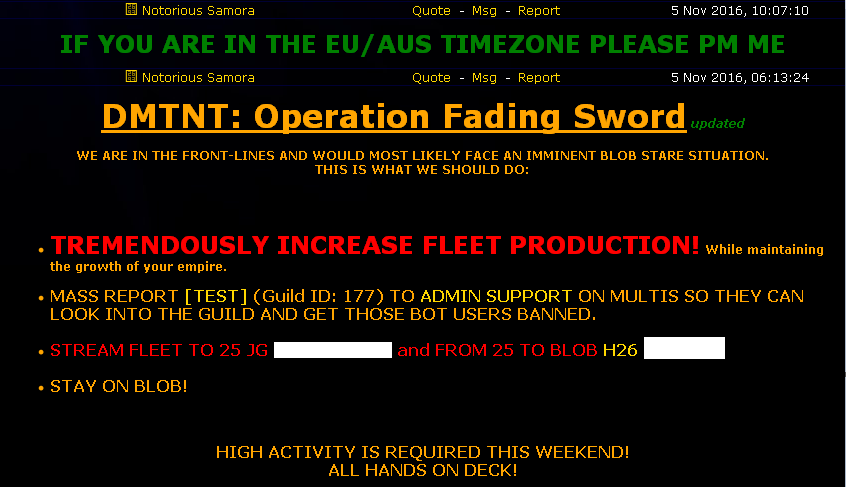 That whole waiting on the ban wave really doesn't ever pan out does it?
Now, I don't really know what the exact numbers pre crash were since I forgot to screenshot it, but I wanna say they had around 5.4 million fleet there. Now they do not.

Let's end with some insight from the fellows over at DMTNT.
So, is Melek secretly a spy or is he plain stupid? Very good question, I wonder if we will ever know.