(Request sticky please)
I am slowly compiling the Ceti Years in this thread, and will be going through the archived information I have on the subject. It takes me a while as I do have other things going off at the same time (r/l, Ae guild, etc).
I'd ask people who like the thread, and wish to comment - to post in this thread here
>> viewtopic.php?f=62&t=108042
For two reasons.
1) Am trying to keep this thread of Ceti history as empty as possible of comments, and such. There is a lot of information to go through and this would help me out
2) I've spoken to Caesar and Ikari about coordinating the removals of posts. Whilst I know people will want to reminisce, etc – do it in the above thread, not in the historical thread.
Additional source of information
Tribute to the Greats (
viewtopic.php?f=62&t=74997
).
I'll post this at the end of each relative segment I've worked on, so it's not rocket science to be redirected to this thread to post your comments (as some people might forget).
viewtopic.php?f=62&t=108042
2007
Top players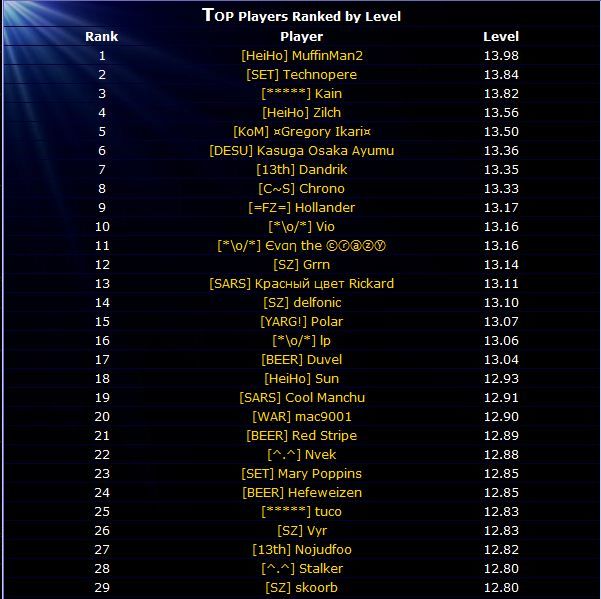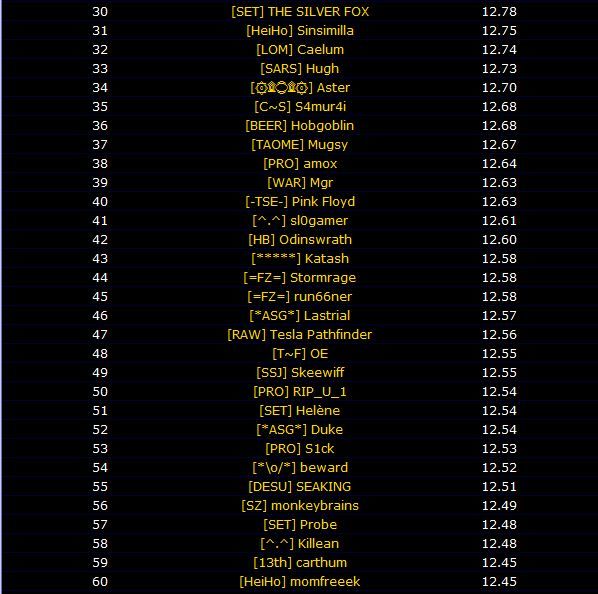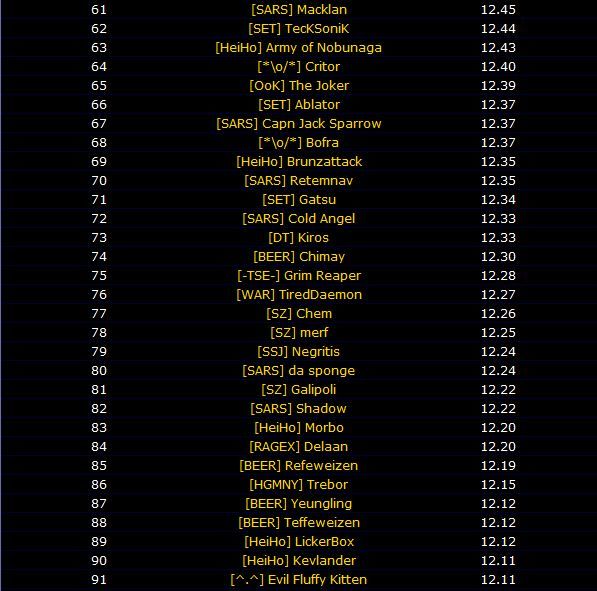 Top Guilds